20 Years of Hollywood History
Hollywood Production Center houses some of the most influential people in the world. In 2001 we opened our doors on the iconic Gower Street in the heart of Hollywood. Below is a list of several television and feature films productions as well as studios we have worked with or are currently working with. This is just a tiny example of the vast amount of content and media that is being produced out of our facilities.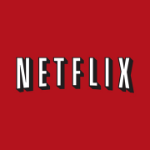 Netflix is a global provider of streaming films and television series. Netflix started as an American DVD-bymail service in 1998, and began streaming in 2007. Netflix expanded with streaming to Canada in 2010 and now serves over 190 countries.
Chelsea Handler
The episodes follow comedian Chelsea Handler as she explores different subjects. Most of the episodes include discussions between Handler and her friends (often fellow comedians), family, and psychologists about the topic at hand. Handler also travels for the show visiting destinations relevant to the topic.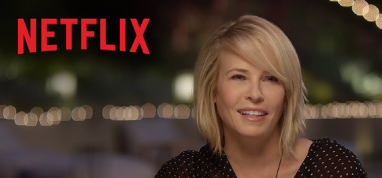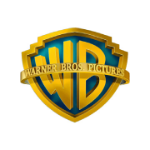 Warner Bros. Entertainment Inc. is an American company that produces film, television and music entertainment. As one of the major film studios, it is a division of Time Warner, with its headquarters in Burbank, California.
The Originals
Klaus, the original vampire/werewolf hybrid, returns to New Orleans — which his family helped build — to investigate rumors of a plot against him, in this spinoff of "The Vampire Diaries."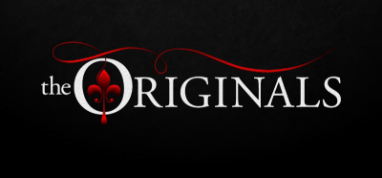 The Vampire Diaries
This supernatural drama, based on the series of novels by L.J. Smith, details the lives of two brothers, Damon and Stefan Salvatore, who have been living as vampires for centuries.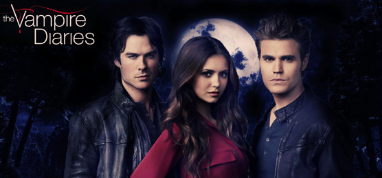 The Following
The FBI calls on Ryan Hardy, a former agent with physical and emotional scars, when Joe Carroll, a notorious serial killer he apprehended years earlier, escapes from death row.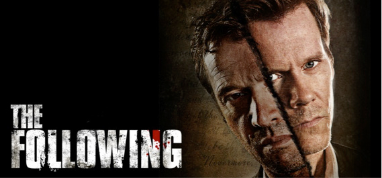 The Jamie Kennedy Experiment
Movie actor and stand-up comic Jamie Kennedy uses his ability to morph into different characters and personas as a basis for this hybrid sketch comedy/hidden camera show.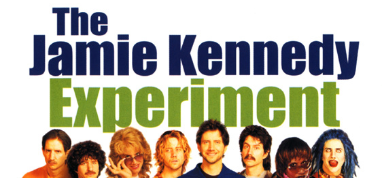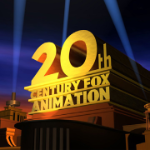 Twentieth Century Fox Film Corporation is an American film studio, distributor and one of the six major American film studios.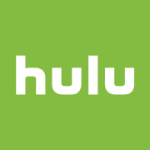 Hulu is an American online company and partially ad supported streaming service offering a selection of TV shows, clips, movies, and other streaming media on Hulu.com.
East Los High
This is not your mother's high school. "East Los High," a teen drama original to Hulu, follows a group of Latino teens navigating the trials of tribulations of life in East Los Angeles.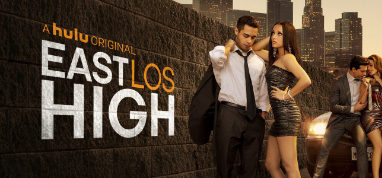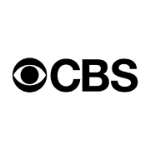 CBS is an American commercial broadcast television network that is a flagship property of CBS Corporation.
Jericho
A nuclear mushroom cloud appears on the horizon — and for the residents of Jericho, a small Kansas town, it could mean they're the only Americans left alive.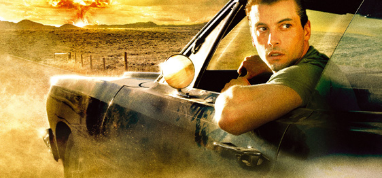 Schitt's Creek
In CBC's sitcom "Schitt's Creek," a wealthy couple — video store magnate Johnny and his soap opera star wife Moira — suddenly find themselves completely broke.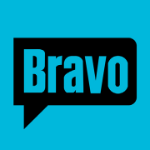 Bravo Media, LLC, more commonly known as Bravo, is an American basic cable and satellite television network and flagship channel, launched on December 1, 1980. It is owned by NBCUniversal and headquartered in the Comcast Building in New York City.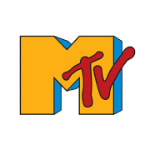 MTV is an American basic cable and satellite television channel which is a part of the "Viacom Music and Entertainment Group" which is the flagship Property of the Viacom Media Networks division of Viacom, of which it is a subsidiary.
Awkward
A cast of fresh faces, with Ashley Rickards in the lead role, stars in this irreverent comedy that centers on teenager Jenna Hamilton, who comes of age after an accident results in a blown-way-out-of-proportion misunderstanding.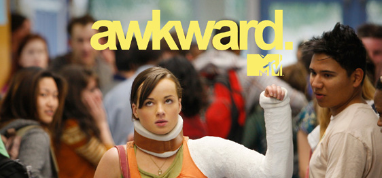 Finding Carter
Teenage Carter Stevens is confident, pretty and popular, traits that are usually handy in navigating high-school life. But nothing prepares her for the punch-to-the-gut news that comes out of an investigation into a party: Carter was abducted when she was 3, and the teen must return to her biological family, who thought she was gone forever.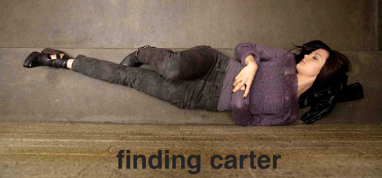 Ridiculousness
When it comes to Internet videos run amok, however, the more zany, unbelievable and downright dangerous the clips are, the greater the chance they'll be shown on this series.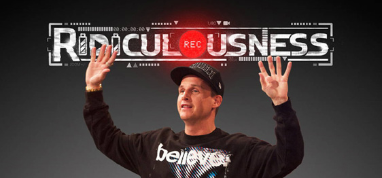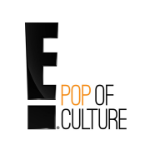 E! Entertainment Television, LLC is an American basic cable and satellite television channel that is owned by the NBCUniversal Cable division of NBCUniversal.
Giuliana & Bill
It's a story tailor-made for a reality-TV series: "E! News" anchor Giuliana DePandi and first "Apprentice" winner Bill Rancic met during an interview, were engaged in 2006 and married the next year.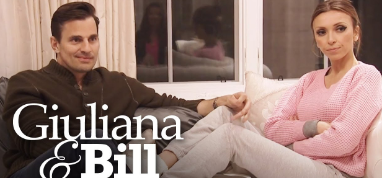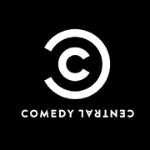 Comedy Central is an American basic cable and satellite television channel owned by Viacom Music and Entertainment Group, a unit of the Viacom Media Networks division of Viacom.
RENO 911! 
This partially unscripted comedy brings viewers into the squad car as incompetent officers swing into action, answering 911 calls about everything from speeding violations and prostitution to staking out a drug den.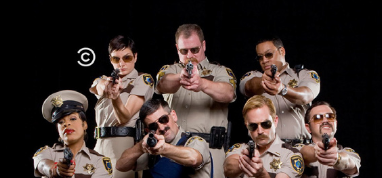 Jeff Dunham
 If you haven't seen ventriloquist-comedian Jeff Dunham and his infamous characters on Comedy Central specials, you're apparently among the few.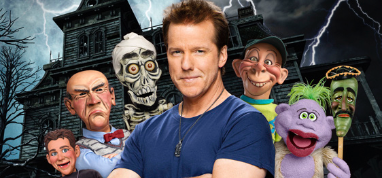 LionsGate
Lions Gate Entertainment Corporation is a Canadian – American entertainment company. The company was formed on July 3, 1997, in Vancouver, British Columbia, and is headquartered in Santa Monica, California.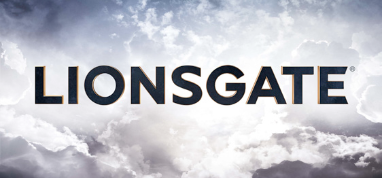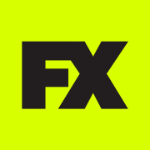 FX is an American basic cable and satellite television channel that is owned by FX Networks, LLC, owned by the Fox Entertainment Group subsidiary of 21st Century Fox.
Baskets
Chip Baskets has a dream: become a classically trained French clown in Paris. Things don't go as well as he'd like, though, largely because of an impenetrable language barrier.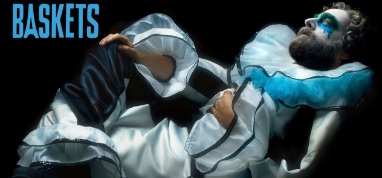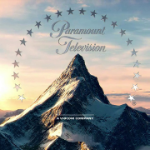 Paramount Pictures Corporation is an American film studio, television production company and motion picture distributor, consistently ranked as one of the "Big Six" film studios of Hollywood. It is a subsidiary of U.S. media conglomerate Viacom.
Four Brothers
The seemingly random murder of their adoptive mother, Evelyn Mercer (Fionnula Flanagan), at a Highland Park, Michigan convenience store, brings four brothers back home to Detroit, Michigan to find out what happened.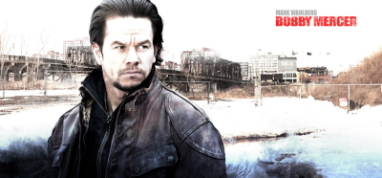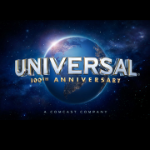 Universal Television is the television production subsidiary of the NBCUniversal Television Group and, by extension, the production arm of the NBC television network.
Curious George
In this animated film, explorer Ted (Will Ferrell) journeys to Africa hoping to recover an important artifact for his friend Bloomsbery (Dick Van Dyke), a museum director. Instead, however, he discovers an irrepressible little primate named George, who stows away on the ship back to New York City.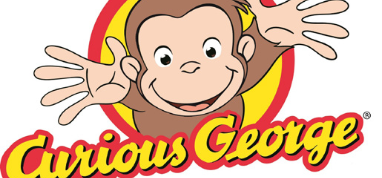 Hellboy
Hellboy (Ron Perlman), his pyrokinetic girlfriend, Liz (Selma Blair), and aquatic empath, Abe Sapien (Doug Jones), face their biggest battle when an underworld prince (Luke Goss) plans to reclaim Earth for his magical kindred.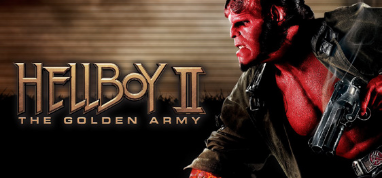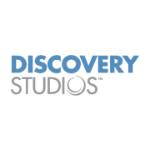 Discovery Studios is the full-service production house within Discovery Communications that creates, develops and produces high-quality, innovative original series, specials and short-form content across multiple genres – from science and natural history to reality and lifestyle.
Alaska
Centers on the Kilcher family and their community outside Homer, Alaska.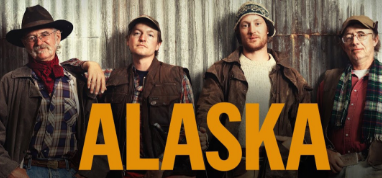 Little People, Big World 
In the most in-depth television documentation of the lives of Little People, the series follows the Roloffs – an extraordinary family composed of both little and average sized people.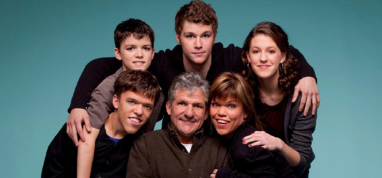 Texas Trocas
A Spanish language docu-reality series for Discovery en Español that follows the Méndez family dynamics and antics as they exceed their customers' expectations by taking their transformations to unexpected heights.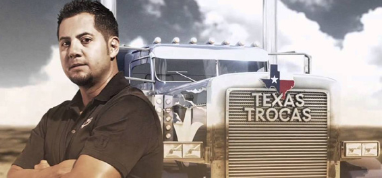 Manhunt
Ex-Navy Seal Joel Lambert takes on some of the world's most elite specialist tracking units.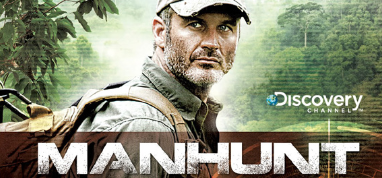 Treehouse
Masters A man builds one-of-kind tree houses.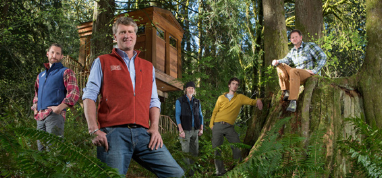 Lords of the Car Hoards
Rick Dore loves to bring automotive relics back to life, but first he has to convince car collectors to part with prized inventory.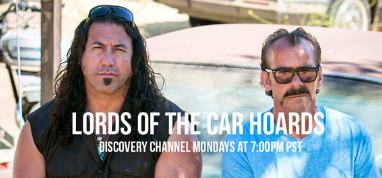 True Nightmares
True stories of murder and mayhem morph into urban legends like the bogeyman or the monster under the bed-haunting our childhoods and scaring us throughout our lives.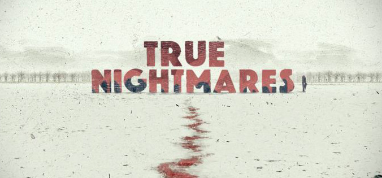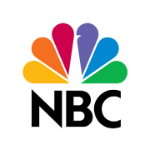 The National Broadcasting Company is an American commercial broadcast television network that is the flagship property of NBCUniversal, a subsidiary of Comcast.
Last Comic Standing
Comics will perform for talent scouts at various locations throughout the country with hopes of being selected for a spot on the show and a chance at winning the grand prize, a talent deal with NBC and $250,000.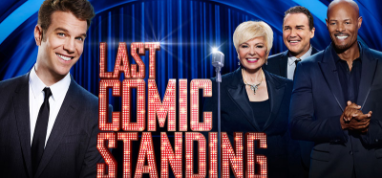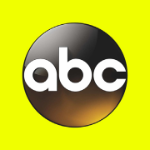 The American Broadcasting Company is an American commercial broadcast television network that is owned by the Disney-ABC Television Group, a subsidiary of Disney Media Networks division of The Walt Disney Company.
Secret Millionaire
Real-life American millionaires gain a vivid perspective on what it's like for the lower classes as they go incognito and work at minimum wage jobs in some of the country's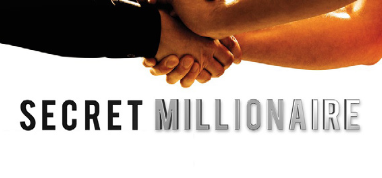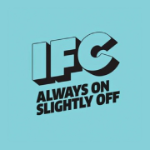 IFC is an American cable and satellite television network that is owned by AMC Networks. Programming on the channel includes original comedies, acquired series, and fan favorite films that are "always on, slightly off."
Marc Maron
Marc Maron – IFC: Marc Maron has been a comedian for 25 years. He's had his problems. He was an angry, drunk, self-involved, twice divorced compulsive mess for most of his adult life, but with the popularity of a podcast he does in his garage and a life of sobriety, his life and career are turning around.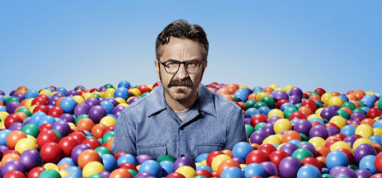 The Birthday Boys
"The Birthday Boys" is a scripted original sketch show starring the Los Angeles comedy group of the same name.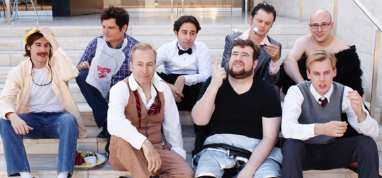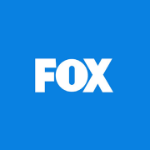 The Fox Broadcasting Company is an American commercial broadcast television network that is owned by the Fox Entertainment Group subsidiary of 21st Century Fox.
Burn Notice
Michael Westen is steamed — or, more precisely, burned. His career as a spy ends when he gets a "burn notice," the covert equivalent of a pink slip.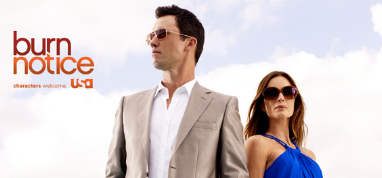 The Killing
Based partly on a popular Danish TV series, "The Killing" is a moody, character-driven detective procedural that weaves a murder mystery through a full season or more.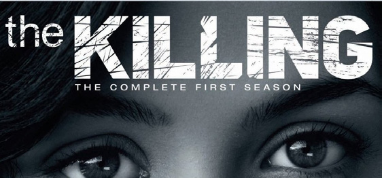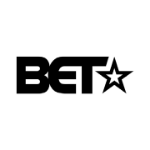 Black Entertainment Television is an American basic cable and satellite television channel that is owned by the BET Networks division of Viacom.
Real Husbands of Hollywood 
The BET original series "Real Husbands of Hollywood" evens the playing field somewhat — well, not really. The program is actually the "fakest reality show ever," says BET, a satire that skewers all things "Housewives"-like.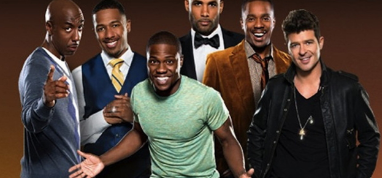 BET Awards 
The BET Awards were established in 2001 by the Black Entertainment Television network to celebrate African Americans and other minorities in music, acting, sports, and other fields of entertainment over the past year.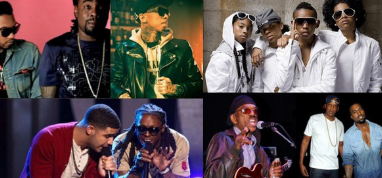 Monica: Still Standing 
As Grammy-winning singer Monica records her fifth album, "Still Standing," after a brief hiatus from the music industry, this reality series chronicles her personal journey of survival and enlightenment.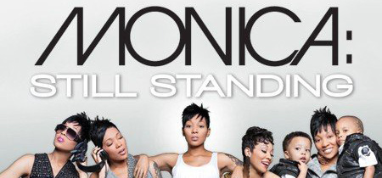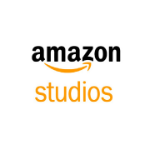 Bosch
Bosch – Amazon: An LAPD homicide detective works to solve the murder of a 13-year- old boy while standing trial in federal court for the murder of a serial killer.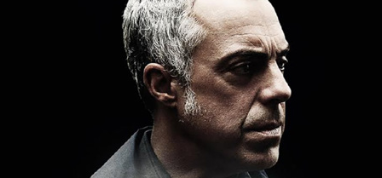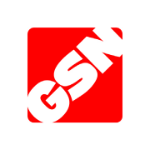 GSN is an American digital cable and satellite television channel that is owned as a joint venture between Sony Pictures Television (owning a controlling 58% interest) and AT&T Entertainment Group (holding a 42% ownership stake).
The Chase
The Chase is an American television quiz show based on the British program of the same name. The program involves a quiz competition in which contestants attempt to win money by challenging a quiz show genius known as the "chaser".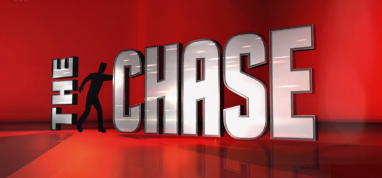 More Reasons Why HPC Communities Are Wonderful Places to Work…
Clean and neat facilities for a relaxed, professional atmosphere
Refreshments and snacks for you and your guests
Music in the reception areas
Directory listings
On-site janitorial and maintenance services
Community Kitchens and indoor/outdoor lounge areas
Convenient café and/or regularly scheduled food deliveries
Onsite fully equipped gyms with massage, yoga and personal training services
On-site salon and car detailing to help you optimize your time
Regularly scheduled networking events and mixers
Pet-friendly facilities
Close to major production studios and stages
Access to support staff services